ROCKSTAR
Sparkler fountains
Experience a breathtaking indoor fireworks display. Our Rockstar Sparkler Fountains will amaze your guests. This device is not pyrotechnics but a simulated pyrotechnic experience.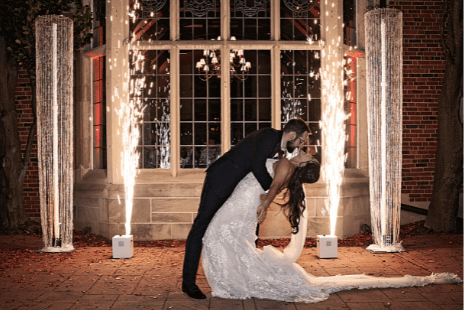 Fountains up to 10-feet high
Runs at 62 degrees Fahrenheit, no risk of fire. (you can literally hold a piece of paper over it without damaging the paper)
Perfect for Grand Entrance, First Dance, Cake Cutting, and any other special event!
Don't forget your videos
Relive your moments, forever!